First-Person Stories Online

A collection of links to first-person stories online, reflecting a diversity of race, ethnicity, and disability in higher education. Click on the title (in red) to go to the website.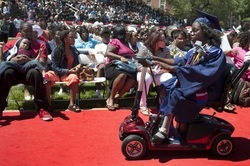 Photo from Washington Post article.
This article in the Washington Post featured Britney Wilson, a graduate of Howard University, reflecting on why she chose Howard and her experiences as a student with a disability.
---
---
A 2009 reflective essay in Diverse by A. Rahman Ford, a graduate student at the University of Pennsylvania. Ford reflects on how diversity efforts often overlook ableism, and the connections he sees between racism and ableism.

---
An article from the May 30, 2012 Hartford Courant about Merva Jackson, who founded the African Caribbean American Parents of Children with Disabilities (AFCAMP) in Hartford, CT, which was based on a college internship experience.

---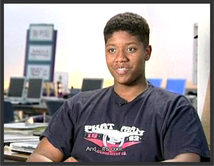 Video about college-level accommodations for disabilities that are not readily apparent to others.

(Captioned)

---
---
A collection of 52 videos about disability and disability history, from the people who lived it. This collection is still under development, so not all the videos are captioned yet.

(Mix of captioned and not captioned)


---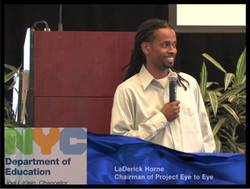 A video of poet and spoken word performance artist LeDerick Horne performing a poem about growing up as a student with a learning disability who was labeled as "mentally retarded" and segregated from other students.

(Not captioned)

---
---
Explains how Laney College is using Kurzweil software (a text-to-speech software usually used by students with learning disabilities or blind students) to universally design teaching and learning, making education more accessible for all students.

(Captioned)

---
Website for Lynn Manning, who describes himself as "an award winning poet, playwright, actor, and former World Champion of blind judo." The home page for this website also includes an audio file of Lynn Manning reciting his poem "The Magic Wand," about how the flip of his cane transforms the way others view him.
---
Videos and music clips of Krip Hop Nation, connecting race and disability through hip hop music.

(Not captioned)


---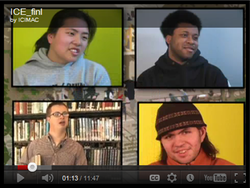 Information about college opportunities for students with
intellectual disabilities like Down Syndrome.


---